Carpentry is the most traditional trade in the field of construction. Every trade contains tools, and similarly, woodworking also has a list of tools. Woodworking is a profession, which needs a lot of practice and skills, and also requires a woodworking hand tools list.
No matter whether you are a professional woodworker or beginner, but modern hand woodworking tools will bring ease and accuracy. Hence, you may want to include those woodworking tools in your existing tools.
If you are new in this field and don't know what hand woodworking tool is used for what, then you are on the right page.
In this blog, you'll know about each and every basic woodworking tools:
Claw Hammer
This is one of the most common and used Indian tools in the carpenter toolbox. This is one of the best woodworking tools that you must have in your toolbox. It has two sides, and one of them is used to hit the nails or something else, and another end can be used to pull out the nails. While using a claw hammer, make sure to grip it properly so you don't get hurt or things don't get damaged. Direct its surface towards the nail while hitting the nail and it is heavy when you hit the nail. However, be careful while pulling out the nails.
Hand Saw
A hand saw can be considered as a wood cutter tool, and it offers variations but provides you the same purpose. Hand saw is a tool for cutting wood and used by traditional carpenters and it offers a great finish and while controlling the cut. Hand saw is always a useful and handy tool that you must have in your carpenter toolbox. You can't replace a hand wood saw with power saws, and it is not an optional tool. When it comes to a power saw, then it can be seen that it is better, but a cordless one is even better.
The Tape Measure
For a woodworker, the next hand tool is the tape measure, you must have a retractable one that is 25 feet long. Even for the smallest work, carpenters use this handy tool, and it is essential to have because it can give you proper dimensions for your work. Ensure to use a tape measure with the right precision on it. Among the tape measures, there are electronic types that you can use to measure wood pieces.
The Chisel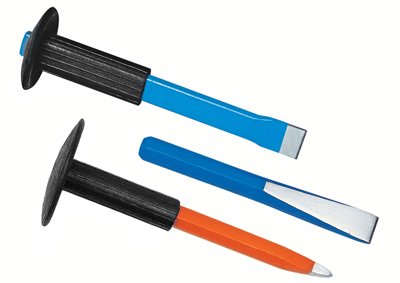 Apart from sharp knives, you'll want various types of the chisel in your toolbox. Chisels will have different sizes and shapes and the type of cut you want to make. Some chisels look like screwdrivers with a flat and sharp edge, but you can easily differentiate between these two. Some chisels have v-shape, and they are used for different purposes.
The chisel is used to clean the joints and saw cuts. Make sure to choose the chisel that is made of high-alloy carbon steel. Make sure to keep the edges of the chisel sharp and apply oil so it can last longer. It is recommended to use a chisel with a wood handle and capped with metal so that after applying the hammer, it can last longer.
The Screwdriver
Another hand tool that you must have in the collection of hand tools is the screwdriver. For high torque, you can use a long screwdriver with a square blade. You may also require a small and medium slot screwdriver. You need to have a thin shank screwdriver so it can reach narrow places inside of deep holes.
Collection of Nails
A nail set is another hand that every woodworker must-have. Nails come in a variety of sizes and shapes. Nails allow you to connect something strongly and fill the hole if there is any. The nail setter will either have a convex or concave surface so it can grip the nails better or prevent them from sliding.
The Utility Knife
A utility knife is a wood carving tool India, another famous hand tool for the woodworker. There are a variety of utility knives, but the type that uses disposable blades is common among them. The utility knives can be used for various purposes, and cleaning out mortise joints is one of them.
Work Bench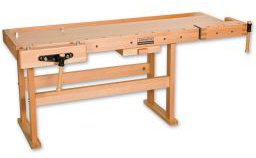 The workbench is the place where woodworkers can place their wood pieces while cutting or working on the other part. It is also known as a sawhorse, which is lightweight and portable that is used during installing doors. It allows you to make small cuts even you are working alone.
Jack Plane
It falls in the category of a wood smoothing machine because it helps to remove rough stock, jointing edges, and smoothing the surface. Due to the low budget, you can use the jack plane as an alternative to other planes. The sharp low-angle jack plane is appropriate for beginners as well as professionals.
Jointer Planer
It makes the forward side of the board flat and is generally used to straighten the edges of the boards. It is also known as trying plane or try plane.
Smoothing Planer
This is used at the end of the process to give smoothness to the board. It is a type of bench plane that is used in woodworking. It is the last plane that is used on the wood surface that helps to remove very fine shaving for a smooth finish. It produces a smooth surface that equals to smoothness produces by sandpaper.
Want to Buy Woodworking Tools?
No matter whether you are a beginner or a professional in the field of woodworking, everyone needs a collection of tools. So, you can explore the best woodworking tools or woodworking tools India prices on the internet. Check out the price and compare it with other manufacturing companies and go for that tool that matches your budget.