COVID-19 has created much trouble for people all over the world. COVID-19 originated from China in 2019 and affected all the countries. This pandemic has killed more than 27 lakh people all around the world.
Just like all, cricketers have also been affected by Coronavirus. In 2020, cricket was stalled for many months all over the world and again initiated when the situation got improved. Due to concerns related to COVID-19, spectators are still not allowed in stadiums in a lot of matches.
Pakistan Super League 2021 also got affected by COVID-19 and the tournament had to be shut down since some of the players were affected by the disease.
Many Indian cricketers also have been influenced by the pandemic Coronavirus. Below is the detailed list:
Deepak Chahar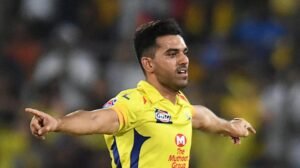 Last year, in August, Deepak Chahar got tested positive for COVID-19. He is Chennai Super Kings Bowler and was affected by Coronavirus ahead of IPL 2020. At that time, he was in UAE with the Chennai Super Kings squad. He underwent successful treatment and got recovered in time for playing the tournament that started in September 2020.
Ruturaj Gaikwad
Along with Deepak Chahar, Ruturaj Gaikwad was another player who got affected by COVID-19 positive in Dubai and was sent under quarantine. This Maharashtra cricketer also recovered in time and came joined the team. He also performed in 4 IPL 2020 matches for Chennai Super Kings. It was his debut IPL tournament.
Chetan Chauhan
Late Indian cricketer Chetan Chauhan, who died in August last year, was also affected by COVID-19 and was admitted to the hospital. But he died due to covid complications. He suffered from multiple organ failures and took his last breath in the hospital.
Karun Nair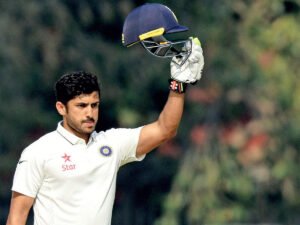 He is another Indian cricketer who got affected by COVID-19. He got tested positive for Coronavirus, ahead of his departure for IPL 2020 to UAE. He has about to play for Kings XI Punjab in IPL 2020. Karun Nair recovered and went on to play in IPL 2020.
Sachin Tendulkar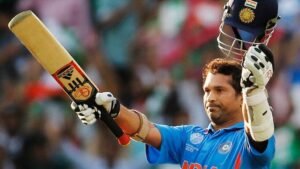 Sachin is the latest cricketer to test positive for COVID-19. He took part in Road Safety World Series T20 2020-21 in which India defeated Sri Lanka in finals. On Saturday, he took to Twitter to inform that he has tested positive for Coronavirus and undergoing treatment. He tweeted that he got tested positive for COVID-19 with mild symptoms and has quarantined himself at his home. As advised by the doctors, he is following necessary protocols.
Irfan Pathan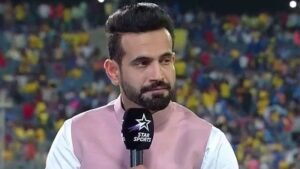 Irfan Pathan, a former Indian player on Monday tested positive for Coronavirus. He said that he doesn't have any such symptoms and he has isolated himself at home. He recently participated in the Road Safety World Series.
Yusuf Pathan
Yusuf Pathan was also amongst the players who recently participated in Road Safety World Series. He said he has mild symptoms and is currently quarantining at home while taking certain medication and precautions. He tweeted, "I've tested positive for COVID-19 today with mild symptoms. Post the confirmation, I have quarantined myself at home and taking all the necessary precautions and medication required".
OTHER INTERNATIONAL CRICKETERS
Bangladesh's cricketer Saif Hassan tested Covid positive for 2nd time.
10 players from the Pakistan Cricket team tested positive – Fakhar Zaman, Imran Khan, Kashif Bhatti, Mohammad Hafeez, Mohammad Hasnain, Mohammad Rizwan, Wahab Riaz, Haris Rauf, Haider Ali, and Shadab Khan.
Moeen Ali, England cricketer tests positive at the beginning of the Sri Lanka tour following this Chris Woakes was also put in isolation.  
From prohibiting handshakes to playing matches in the empty cricket stadiums and eventually calling off almost every series or tour, here is how the cricket.