You will never forget the mesmerizing experience of swimming with whale sharks if you will get a chance to do so. As whale sharks are considered as nature's tender gigantic beauty since they are the largest fish in the world. So, it will be definitely a memorable experience to swim along with whale sharks in the sea.
Luckily, there is a small number of destinations in the world where whale sharks can be spotted in particular seasons, Ningaloo Reef in Exmouth is one of them.
Before Knowing about Presence of Whale Sharks in Ningaloo Reef, It Is Wise to Know Ningaloo Reef in Exmouth:
The largest and easily accessible coral reef of Australia, Ningaloo Reef in Exmouth is located on the west coast of the Northern side of Perth. The area of Ningaloo reef covers about 300km and is native to almost 500 species of fish and numerous other marine invertebrates. During winters many migratory animals like manta rays, dolphins and humpback whales can be spotted. Distinct species of sea turtles can be found laying eggs along the beaches and often scuba divers encounter whale sharks in this region of Ningaloo Reef.
During the annual migration, the crystal clear waters between Exmouth Gulf and Lighthouse Bay acts as rest stoppage for shark whales during the annual migration. The best time to swim with whale sharks in Exmouth is from the end of March to the beginning of July.
Ningaloo reef has been announced as a World Heritage Site by UNESCO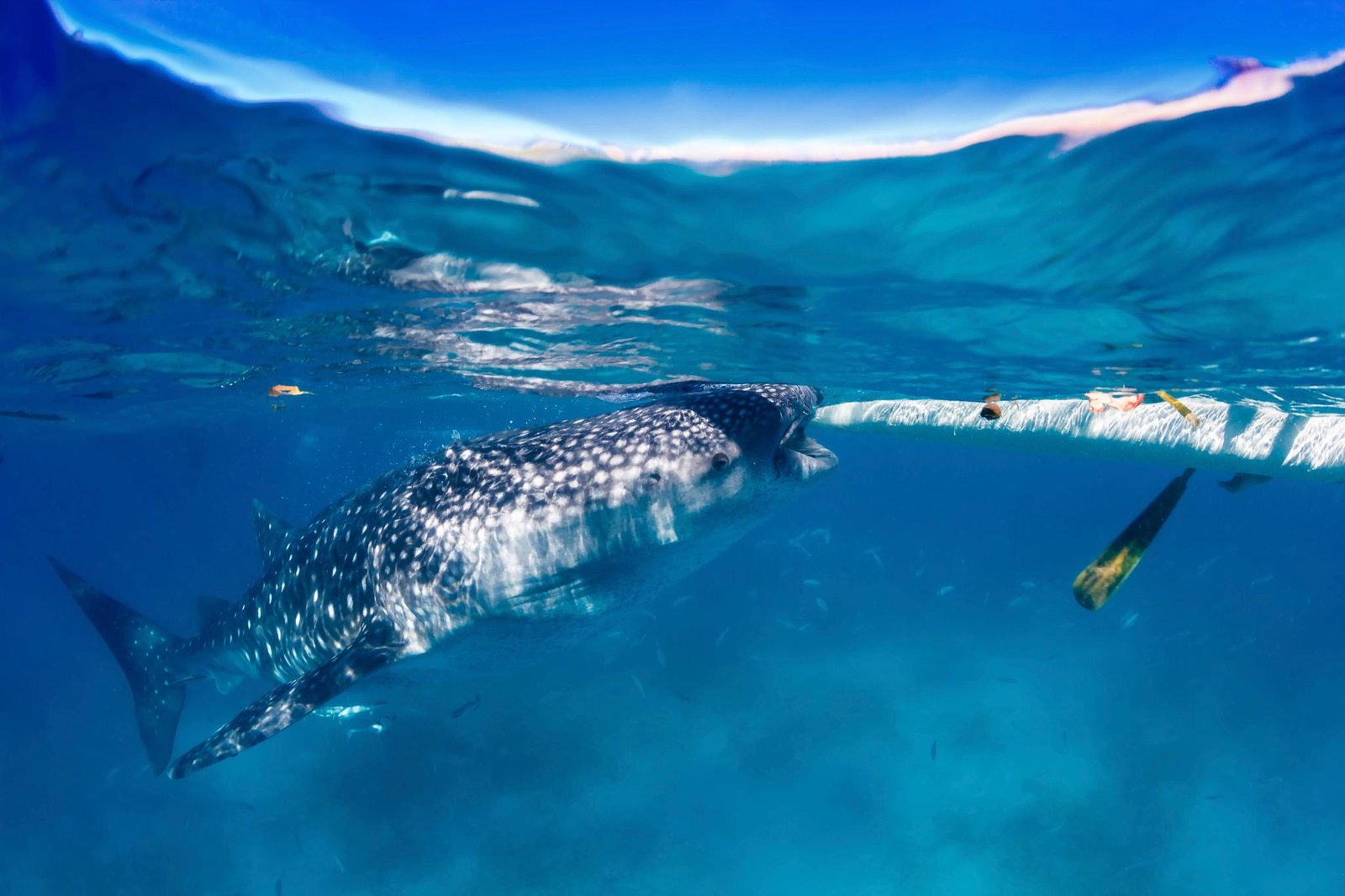 At Ningaloo Whale Shark and Dive, we provide an opportunity to snorkel with these gigantic animals in Exmouth. Our tours are not only limited to just swimming with whale sharks but our guides are also committed to providing you extensive knowledge about these incredible creatures.
There are chances of no sightings of whale sharks on a particular day, we understand your intrusiveness that is why we guarantee your seat on the next available tour and your voucher's validity remains for a minimum of two years.
Not only this, our professional photographers are involved in taking your memories to your home by clicking you with whale sharks at snorkel spots and this opportunity comes completely free